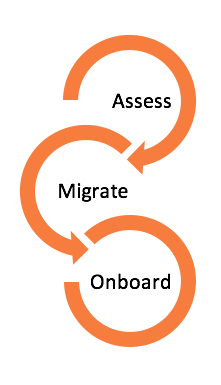 Deploying an Office 365 solution for your business doesn't just mean you're getting a software upgrade. The collaboration tools available to Office 365 customers can radically change the way your team works together, saving your business both time and money. The crew at Vorsite has come up with a few ways companies can take advantage of Microsoft's platform and help maximize your team's communication and organization. Work Remotely and Stay on Task
Businesses that want to attract top-level talent have to be ready to accommodate the individual needs of skilled employees. Whether you're a start-up or an enterprise-level organization, keeping your people connected and organized should be your top priority. With an Office 365 setup, you can see project overviews in SharePoint, extend the conversation to Yammer, and keep everything under one roof with the powerful cloud solutions in OneDrive. You no longer have to worry about crossed wires and lost documents just because a team member is working from China or the coffee shop across town - Office 365 has you covered.
2. Protect Work Conversations from Prying Eyes
Outlook and OneDrive are known for their security and regulatory compliance features, but what about those internal communications that exist outside of the regular email chains? Yammer, the intranet social media platform, is a great way to chat and post announcements to team members without the risk of an accidental public posting on Facebook or LinkedIn. And for video and real-time chat conversations, Skype for Business (Microsoft Teams) takes advantage of Lync's world-class security capabilities to ensure a smooth and secure connection between all parties.
3. Project Pro for Office 365 Keeps Things Rolling
Need a way to keep on-boarding, monitoring, and project management flowing smoothly without disrupting workflow? Because Project Pro for Office 365 integrates with the rest of the Office 365 family, you don't have to worry about lost or dropped projects during the transition. And with the new web portal for Project Pro Online, you can add teams and projects to your system in minutes, anywhere in the world.