What's new with modern SharePoint lists
Modern SharePoint lists provide a powerful way for people to collaborate on structured data directly from their team site to help teams organize content—such as investment account onboarding details, field service requests or even softball team T-shirt sizes. Over ten million custom lists are already in use across Office 365.
Now, Microsoft is delivering a modern list experience that looks great and is responsive, accessible, and easy to use on any device. The modern SharePoint list experience will be automatically available to all existing classic SharePoint Online lists.
With modern SharePoint lists you can:
Improve ease of use by empowering users to add columns to lists and sort, filter and group data in place.
Elevate data quality by viewing and editing all item details in the information panel without leaving the list.
Improve productivity by bulk editing list items with Quick Edit.
Automate simple business processes with versions, approvals and alerts.
Enrich static information with rich data types including people, images and managed metadata tags.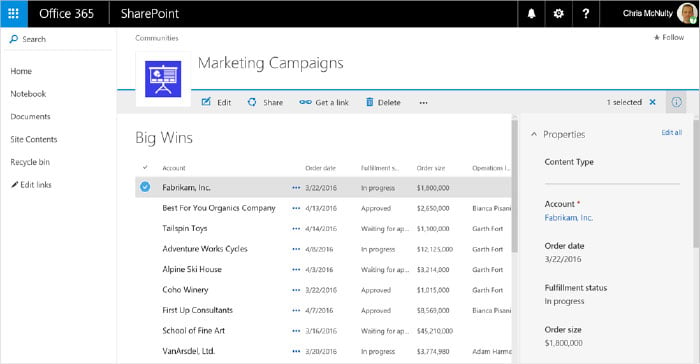 In addition, modern SharePoint lists look great on the SharePoint mobile app—making every location and every device first-class component of business processes.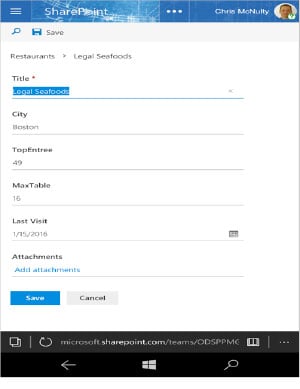 Modern and classic SharePoint list experience
Almost all SharePoint classic lists will automatically inherit the new modern SharePoint list interface. Modern SharePoint lists support the themes, navigation and custom buttons that were created in classic mode. Microsoft monitors the compatibility of customizations every time a user visits a list. If Microsoft sees a compatibility blocker—like an unsupported browser or JSLink customizations—the list automatically reverts to the classic experience. Users can choose to revert to the classic experience at any time, and administrators can configure classic experience as default at the list, site, site collection or tenant level. And rest assured—Microsoft has no plans to remove classic mode anytime soon. Classic mode supports your customizations today and tomorrow. Looking forward, Microsoft is going to continue to develop rich customization scenarios for modern experiences along with the SharePoint Framework.
Integrating PowerApps and Microsoft Flow
Customers regularly exchange data between SharePoint lists and other systems to support business processes. These scenarios become more powerful with deep integration of Microsoft Flow with SharePoint modern lists. Flow automates workflow and data exchange between SharePoint and a variety of Microsoft and third-party services. Now, you can create and launch Flows directly from a SharePoint list and store and modify that data within SharePoint.
With PowerApps, you can connect, create and share business apps on any device in minutes. You can build efficient mobile forms and apps directly from a SharePoint list, without needing to write code. PowerApps and Flow share a common connector framework that allows you to weave in dozens of data sources on-premises and in the cloud, including Exchange, SQL, Dynamics, Salesforce, Google, Mail Chimp, Twitter, Wunderlist and more.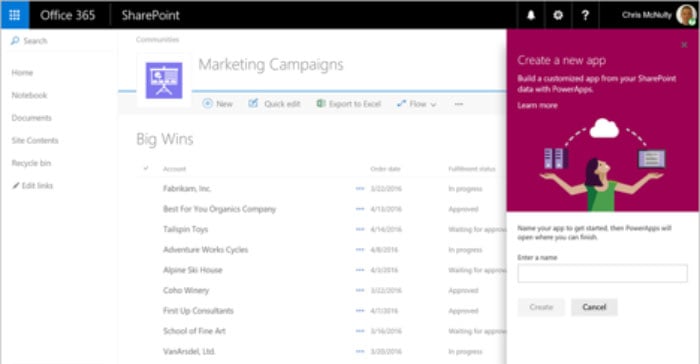 Building a PowerApp from a modern SharePoint list.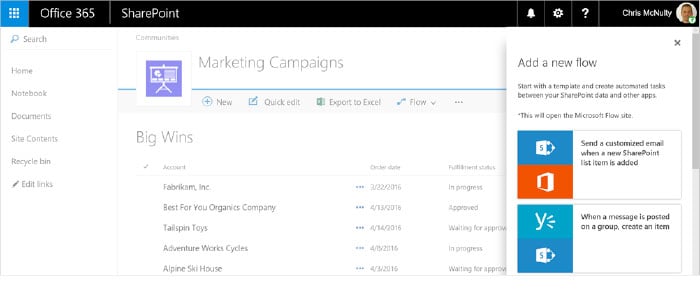 Set up a new Flow from SharePoint.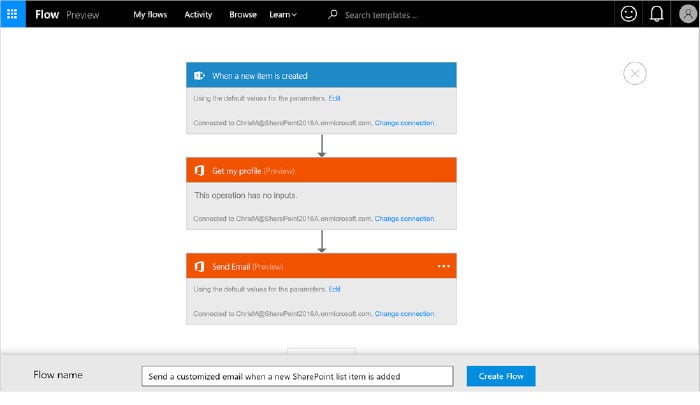 Automatically build a new Flow from SharePoint.
Want to learn more about modern SharePoint lists or have questions? Contact us at sales@vorsite.com or 206-781-1797.