The files in your company are an important asset. They are called on daily to work out problems, make decisions, and grow your business. With a cloud file share you are able to…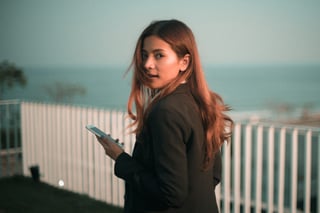 1. Access files anywhere and anytime. How many times have you been traveling or out of the office and unable to get a file that you need? Yes, you know the story, you are working on a presentation for a meeting in a couple of hours, and need supporting data from the latest financial report, you try to access the company file server, but VPN is down. Ugh, no one is answering email at this time of the morning, you will have to go ahead with old data. A cloud file share will enable you to get access to your files regardless of the state of your VPN, SharePoint Online and OneDrive for Business enables you have a copy of the file offline, so with no internet access you still have the files you need.
2. Gain peace of mind that your files are backed up. When your files are stored in the cloud they will not be vulnerable to the same disasters as non-cloud files. Such as, a lost PC, or a File Server that has been destroyed by fire or some other natural disaster. With Office 365 you also are able to keep multiple versions of files, if a file is inadvertently updated with old or incorrect information the right version can be restored.
3. Easily Share files with others. Yes, a file stored in the cloud can be shared in just a few clicks, that way you know your customers or colleagues are able to access the file anywhere and anytime they need. With Office 365 you can force whether login is required and or allow others to update the file.
Get started by creating a migration plan to move your files to the cloud. This plan should consider your company needs for file security, organization, sharing, and retention. To define your plan take a look at your existing file servers and talk with your employees/co-workers about where they store files and how the files are used. Is this current method ideal? What improvements would they make? Also, review the limitations of the Cloud File Share you are migrating to. Are there file type, name, length, size restrictions? Then clean-up files based what makes the most sense to your business. For example, files that are critical to your business and should be kept "forever", rename files, files that can be deleted today or sometime in the future.
Get tips and best practices on how to move from a File Share to SharePoint Online.