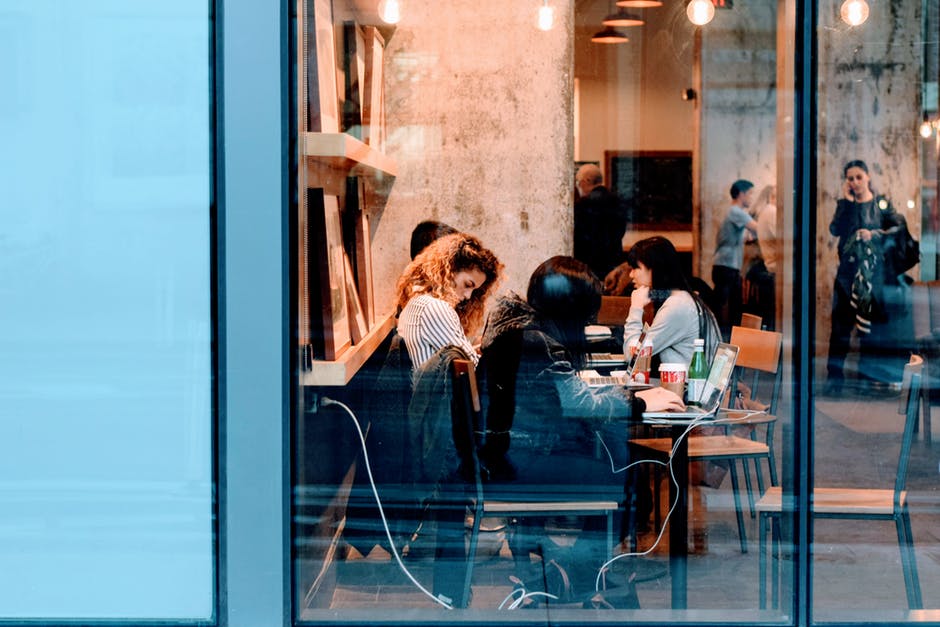 Companies who decide to move to Microsoft Office 365 will fail to maximize the return on investment unless they exploit the full potential of their cloud office subscription. Continuous adoption of cloud office services within a digital workplace program is the key.
To get the full potential from Office 365, end-users need to be ready to take control, be creative, embrace change, and explore the applications that are included with Office 365. To help you get started I'll introduce you to one of my favorite Office 365 applications.
Microsoft FindTime
Is a free application that integrates with Office 365 (Outlook and Outlook Web Application).
With 1 email, FindTime allows employees to coordinate meetings across multiple attendees. Say good-bye to sending 5 emails to find the right day/time and a 6th message to add the calendar invite to everyone's calendar. Attendees can be inside or outside your organization.
Microsoft FindTime allows you to send 1 email with up to 20 date/time suggestions and an unlimited number of attendees. Each attendee votes on what date/time works best and once everyone agrees, FindTime will send a meeting invite to all the attendees. If your company uses Skype For Business, FindTime will include the meeting information in the invite.
That's it now go explore!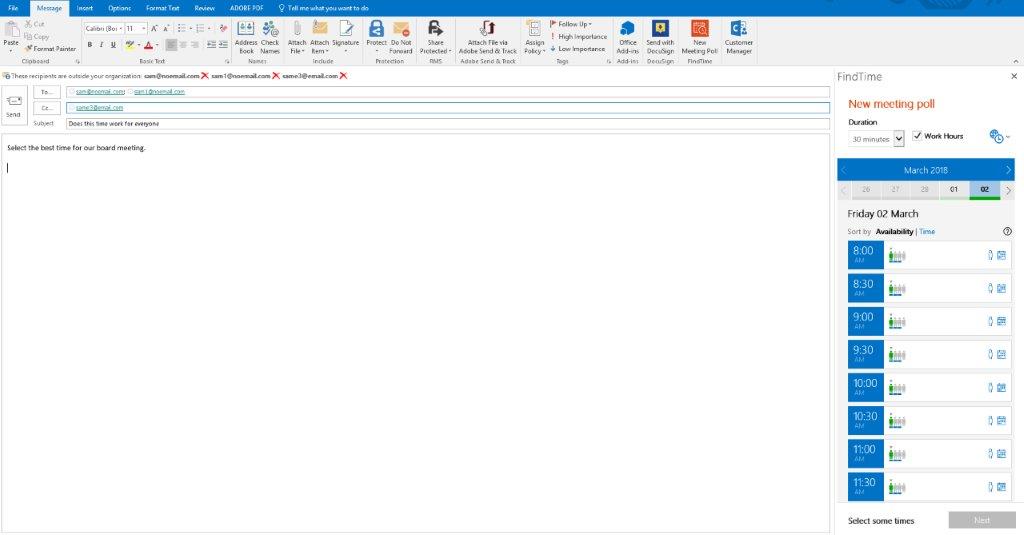 How to install – Outlook Client
Open Outlook
Click the store button located on ribbon

Search for "FindTime" and install

You may need to restart outlook
How to install – Outlook Web Application (OWA)
Open OWA from the web browser
Click "Manage Add-ins" from settings
Search for "FindTime" and Click "Add"
The App will appear in your Office 2106 Outlook Application.
Happy Scheduling!