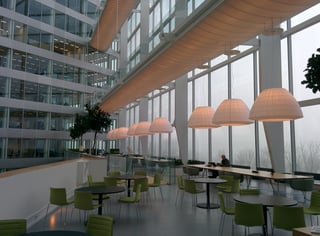 Cushman and Wakefield a real estate management company fully launched Office 365 to their global organization while doubling in size. The company's growth pace required them, according to their CTO Robert Franch, "to find streamlined ways to quickly integrate new employees and business units and make them productive immediately." "We're shifting our culture to think more about how we can foster teamwork, support mobile productivity and share knowledge companywide". With the rapid pace of application updates delivered from the cloud, in addition to devices and technology employees are used to consuming outside of the office, it is important to have a toolkit that will meet the needs of your business and your employees. The Cushman and Wakefield CTO seems to have a clear grasp on the needs of his organization and the importance of empowering his employees; both a good starting point to improving a businesses digital dexterity.
Digital dexterity, as the research company Gartner defines it, is "a business strategy designed to encourage workforce agility and engagement by promoting employee autonomy and building a more consumerized work environment." A business that focuses on digital dexterity, will support employees to be well informed, efficient, highly productive, which should inturn grow the bottom line.
Below are excerpts from Inc.com article that breaksdown this strategy further.
The goal of digital dexterity is to build a flexible, agile workplace filled with a flexible, agile workforce that is invested in the success of the organization.

To encourage employees to be enthusiastic about the future of the business, the employer must give the workforce what it needs to make meaningful contributions to the company.

What employees need from their employer are: 1) greater freedom and autonomy in the workplace, and 2) intuitive, consumerized technology.
To improve digital dexterity within your organization get started by providing employees with the tools they want to work with, and that they are comfortable using. If you have Office 365 already, fully deploy the suite of services and apps. Encourage employees to be innovative and discover new ways to use Apps such as Power BI to make informed data driven decisions, and the artificial intelligence infused service Delve to find colleagues and information related to what they are working on. Don't shy away from Yammer or Microsoft Teams, these are tools that will streamline communications and will help to foster relationships between employees, partners, and customers. Finally, be prepared for the steady stream of updates, plan to launch end user adoption and digital literacy campaigns to nurture and support your employees.
Excerpt from the Cushman and Wakefield article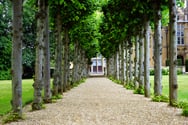 We're essentially providing employees with an "office in a box," where they have access to everything and everyone they need through the devices that they use every day. We're encouraging them to spend more time at customer sites and giving them the support to boost responsiveness and improve customer service at the same time.
Are you new to Office 365? Contact us to learn more, we will help you select a plan and get your data migrated.