Discover the difference (and compatibility) between these two powerhouses.
You want your company to collaborate and share documents—in the most efficient and useful ways possible. So, which Microsoft solution works best: Teams or SharePoint? Many businesses believe it's one or the other; they feel a need to decide. You don't have to choose. #BetterTogetherSharePoint

The Beauty of SharePoint
Some things get better with age, and alongside wine and cheese, SharePoint is a shining example of how years can improve a product. Since 2001, SharePoint's been setting the pace for enterprise-level document management and improving its one-time clunky communication capabilities.
A one-stop shop for collaboration and content sharing within your company, SharePoint is a centralized, secure repository that offers amazing document management capabilities. You can also use it to organize other types of content, like events, tasks and news to keep employees informed and engaged.
| | |
| --- | --- |
| | 200,000 organizations and 190 million people use SharePoint for intranets, team sites and content management. Watch the video |
SharePoint helps to drive organizational efficiency, inform decisions and guide actions.
Innovation is a team sport, and with SharePoint solutions, everyone is just a click away from what they're looking for, with powerful search and discovery tools. Surface information, expertise, and insights to help employees harness collective knowledge, collaborate and innovate. Through SharePoint portals and intranet sites, employees engage with one another, share resources, broadcast messages, and receive personalized news. Share and manage knowledge to empower teamwork, find information quickly, and seamlessly collaborate across your organization.
The Power of Microsoft Teams
Technically, Microsoft Teams combines persistent workplace chat, video meetings, file storage, and application integration in a unified communication and collaboration platform.Colloquially, it's da bomb. Teams is the hub for teamwork across all of Office 365.
Teams is Microsoft's answer to the many social-engagement tools popping up across organizations that provide creative, collaboration-minded companies with chat-worthy ways to communicate. It creates a central, interactive place to work on projects together protected by the security and compliance of Microsoft Cloud Services.
As part of the Office 365 suite of applications, Teams is used by




over 500,000 organizations—




including 91 of the Fortune 100.
Teams enables teams to group chat, one-to-one message, and instantly video conference.
Information that could have once been lost in emails is now saved in Teams discussions. And since it's integrated with Office 365 and SharePoint, employees never do that frantic, searching-for-files thing. They simply access, share, and edit Word docs, PowerPoint, and Excel files that have been securely stored in SharePoint, in real-time, from within Microsoft Teams.
Every time you create a team, you get an Office 365 Group with a calendar, planner, and a document library that resides on a separate SharePoint site. So, you don't have to choose.
Microsoft Teams and SharePoint work better, together.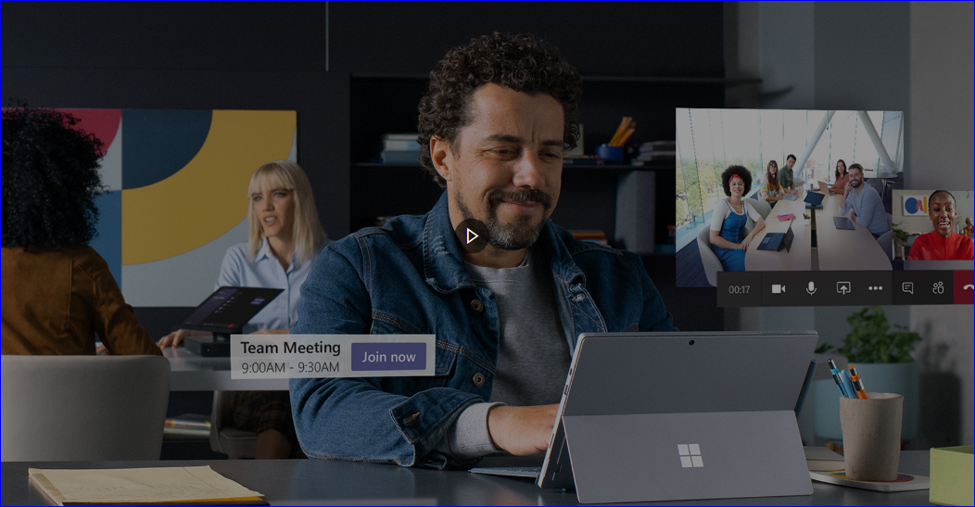 Why collaborate in Teams vs. the old way? Find out in 30 seconds, here.
The hub for teamwork in Office 365
Invite everyone you work with to work together. Chat, meet, call, and collaborate, all in one place.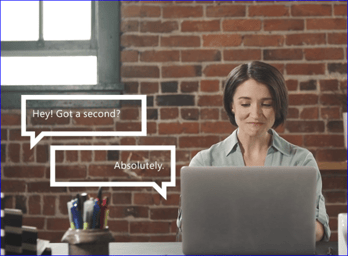 See what it's like to work in Microsoft Teams >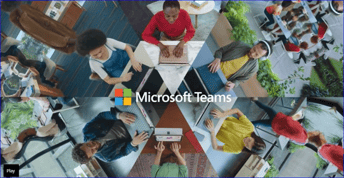 Find out how Vorsite integrates the power of Microsoft Teams with SharePoint to enable enterprise-level collaboration and document management across your entire organization >