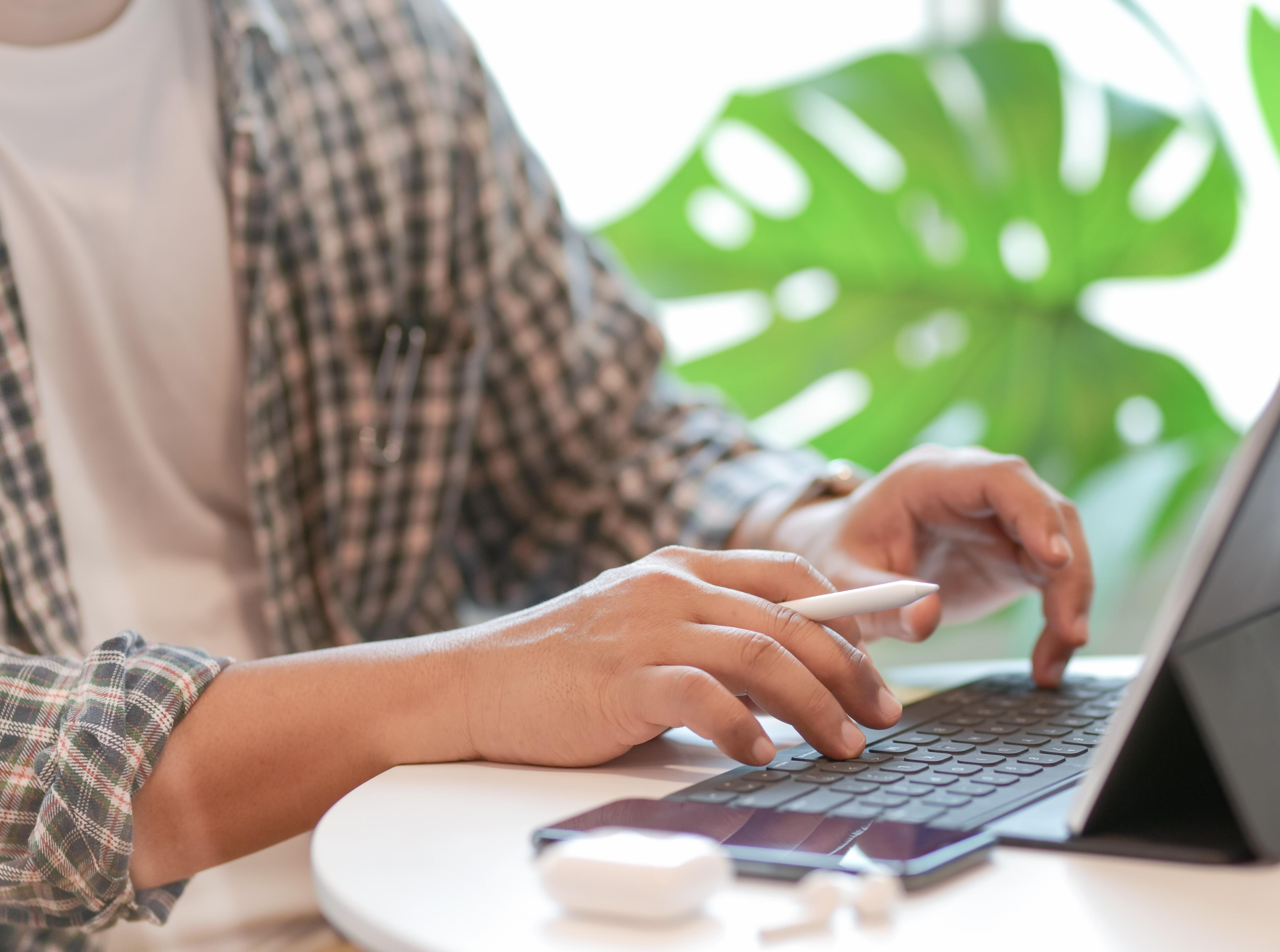 The ability for employees to work remotely has rapidly turned into a necessity for business continuity. But for managers, a sudden lack of face-to-face collaboration can present a unique set of challenges, adding unwanted barriers to getting projects completed on schedule. In in-office settings, companies have control over the type of workspace they provide. Employers can set their employees up for success by offering spaces that foster collaboration, quiet spaces to focus or a combination of both.
Unfortunately, you can't control your employee's remote workspaces, but as managers and business owners, you can control the tools that your employees have access to. You also have the power to create fair policies and best practices that foster better collaboration and productivity. Let's talk about how.
Have the Right Tools in Place
First, you'll want to take stock of your physical equipment needs. Do your employees have up-to-date computers, monitors, chargers and headsets? Take inventory and upgrade if need be to help ensure that no one is missing out due to a lack of processing power.
After that, the single best thing you can do for your employees is to get simple-to-use cloud-based software that allows them to work on projects remotely. Tools like Microsoft OneDrive will allow your company to share files and work from a cloud-based desktop. This eliminates any frustrations associated with slow VPNs and will create a great environment for collaboration.
After setting up remote work tools, you'll want to get all employees logged on to the same communication software. While there are a lot of tools out there, Microsoft Teams is ideally suited for professionals who want to chat, video conference and even share files for quick review.
For any new software adoption, it's worth saying that consistency is key. Make sure that everyone is using the same tools, and give your employees access to training resources that help them use the tools efficiently and effectively.
Implement a Clear Work From Home Policy
Unfortunately, not every employee's job can be done from home. Evaluate your team to determine who is eligible to work remotely and how often. If you have employees who typically can't work from home, work with them to evaluate business priorities that can be achieved remotely. It's also a good practice to seek out input from other team leaders and staff to help ensure all aspects of your employee's jobs are being considered.
Once you have determined who and what can be done remotely, define expectations by setting clear business hours and a reasonable time-keeping structure to ensure that all employees are putting in the necessary work to stay on top of tasks. If you are worried about proprietary information, you might also want to specify in your policy exactly where employees can set up a workspace and who is allowed to have access to work-related files.
Schedule Collaboration Time
Getting the right tools and a well-defined policy in place is just the start of a thriving remote workforce. Managing remote teams is all about keeping lines of communication open. Even if you have nothing to discuss, setting up a daily video check-in will help you build rapport with your staff. A quick, ten-minute chat helps foster a sense of community and gives teams a loose format to discuss any ongoing issues or bounce ideas off one another. Daily chats also offer you an informal way to ensure staff is staying productive. While it may seem easier to just set up tasks online and trust that everything gets done, this daily call is a great replacer for a typical in-office stand up meeting and will allow you the chance to anticipate potential roadblocks.
Finally, continue to set goals and benchmarks and work with your remote teams to ensure that they are hitting them. By continuing to define your team's purpose and setting goals to match, your team will work in a happier, healthier way.